After two years of testing, Lego has concluded that the new material made from recycled bottles is more polluting.
In 2021, Lego announced that it was developing parts made from recycled plastic bottles (PET) to reduce its carbon footprint. After more than two years of testing, the company announced that it had to abandon the project as the material did not reduce carbon dioxide (CO2) emissions.
The aim was to develop an alternative to petroleum-based ABS (acrylonitrile-butadiene-styrene), which is currently used in around 80% of the 100 billion parts it manufactures every year. Its manufacture is responsible for a third of the 1.2 million tons emitted each year.
However, the PET material proved to be a problem because it consumed a lot of energy and wasn't as durable, safe or adhesive – it didn't have the snapping power to assemble and disassemble and the blocks broke easily.
Therefore, it was necessary to invest in new equipment, involve new extra steps and add ingredients to give the same consistency to the pieces, which would cause more pollution than petroleum-based plastic, according to a spokesperson's statement to CNN.
"The level of disruption in production was such that we would have had to change everything in our factories. In the end, the carbon footprint would be bigger. It was disappointing," admitted Tim Brooks, head of Lego's sustainability department, to the Financial Times.. "It's like trying to make a bicycle out of wood instead of steel."
Niels Christiansen, the company's CEO, says that "hundreds and hundreds of alternatives were tested. You just can't find a material like that".
Even so, the company maintains its commitment to using only sustainable materials in its products until 2032 (and not 2030, as it initially did), while continuing to work on incorporating other recycled plastics and plastics made from alternative sources, such as e-methanol.
More than 1.2 billion dollars have already been invested in sustainability initiatives to switch to more sustainable alternative materials and reduce carbon emissions by 37% by 2032 (compared to 2019).
The company has also pledged to triple its investment in sustainability to 3 billion dollars a year by 2025. Niels Christiansen assures that this investment will not affect the price of the products.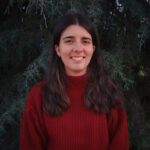 She could have studied Meteorology and Oceanography but ended up going for Communication. And that's fine because if they don't get their weather predictions right, she wouldn't be the one to change that. She started by looking for sustainable ideas and projects for her university, and since then, she has never stopped (who stops, really?). She loves to watch tv shows, but she watches few because she is demanding. You don't need much to convince her to embrace new, "greener" habits and challenges.
Sustainable Development Goals 🍃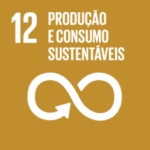 This article promotes an action that encourages the reduction of waste generation through prevention, reduction, recycling, and reuse.
➡️ To discover more businesses that are aligned with Sustainable Development Goal 12 "Sustainable Production and Consumption" click here.
➡️ For news, tips and interviews about this topic, click here
➡️ Want to know more about the 17 United Nations Sustainable Development Goals? Click here