The conclusion is part of an analysis of corporate emissions reduction targets and their degree of ambition.
The European Union will force companies to submit their transition plans to meet the 1.5°C climate target (set in the Paris Agreement) and to
disclose the sustainability impacts in its annual management report.
The new directive, proposed by the European Commission in February 2022, sets out rules on the obligations of large European companies with respect to "potential or actual negative effects on human rights and the environment,
that concerns its own operations, those of its subsidiaries, and those carried out by its business partners."
The directive still awaits final consensus between the Commission, Parliament, and the European Council and is expected to cover all companies with more than 500 employees and a global turnover of more than 150 million euros.
Study evaluates companies' actions
To understand the preparedness of companies, a study was conducted by the CDP Europe Report (a non-profit organization that manages the
global environmental disclosure for investors, companies, cities, states, and regions) and by management consultant Oliver Wyman. The conclusion? The vast majority of European companies have not yet done enough.
According to the study, most plans lack transparency and ambition in key areas such as governance, financial planning, and value chain involvement.
In Portugal, only 6% of the companies are at the "advanced" level, i.e., they have a carbon emissions reduction target in line with the 1.5°C global warming goal, while reporting on most key indicators – and 49% are at the "developing" level, with less ambitious emissions targets (5%).
The national companies without major climate mitigation and transition plans correspond to 29% – a percentage lower than the European average (50%).
Although 9 out of 10 European companies have initiatives to reduce emissions, there are clear gaps in the actions required. For example, only 26 percent of companies assess the extent to which expenses or revenues align with 1.5°C targets, and less than 40 percent raise climate concerns in contacts with suppliers.
But there is a bright side: 71% of the companies that disclose climate change, deforestation, and water security data to CDP already transmit this data in their annual management report to investors. "This report shows that only a small minority of companies, less than 5 percent, reveal all the data we need to evaluate them. And climate is, of course, only one component of the broader business challenge. As expectations grow for companies to include nature in their broader transition planning, this report shows that most companies still need to step up, and show investors, financiers and regulators that they are ready to act. Companies cannot achieve zero without addressing their impacts on nature: we have no time to lose," says Maxfield Weiss, Executive Director of CDP.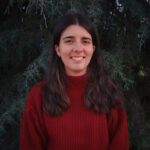 She could have studied Meteorology and Oceanography but ended up going for Communication. And that's fine because if they don't get their weather predictions right, she wasn't the one who would change that. She started by looking for sustainable ideas and projects for her university, and since then, she has never stopped (who stops, really?). She loves to watch series, but she watches few because she is demanding. You don't need much to convince her to embrace new, "greener" habits and challenges.
Sustainable Development Goals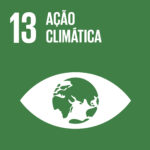 This article addresses an action that promotes the adoption of urgent measures to fight climate change and its impacts. SDG 13 also aims to improve education on climate change mitigation and impact reduction.
To discover businesses that are actively working to contribute to this Sustainable Development Goal, click here.
To read news, interviews or tips related to this Goal, click here.
➡️ Want to know more about the 17 United Nations Sustainable Development Goals? Click here