The initiative is from the NextLap program that drives innovative solutions for a more circular tire industry.
Five Portuguese companies and five startups are developing seven projects with the aim of giving a second life to materials derived from
end-of-life tire recycling. The projects are supported by industry partners in their transformation into viable businesses through mentoring, training, and support from technical experts in product development.
The acceleration takes place in the scope of the 2nd edition of the NextLap innovation program, which promotes the development of pilots and new projects between companies and
startups that treat, reuse and bring new applications for whole or fragmented tires or new ways to reuse materials such as
rubber, steel, and textile fibers, thus combating their disposal. The partner companies involved in the program are Pragosa (construction sector), Decathlon (sporting goods), Infraestruturas de Portugal and TMG Automotive (technical textiles) and these are the solutions being accelerated:
● Genan, Decathlon and the footwear startup Wayz: creating recycled soles (with rubber, shoe waste, tire rubber dust) applicable to any sneaker or shoe;
● Decathlon and the Research Center for Chemical Process Engineering and Forest Products at the University of Coimbra: improvement of their aerogel solution, a super thermal insulator reinforced with fibers obtained from silica and recycled rubber soles;
● Genan and Aveiro Farcimar: to obtain more ecological concrete noise barriers, with rubber from used tires – Infraestruturas de Portugal may provide a section of track for the project to go ahead;
● Genan, TMG Automotive and the startup Flowco: production of a new backing based on recycling used tires that can be used in synergy with TMG Automotive's coatings in the interior design of a car;
● Genan and the fashion goods brand Mahla: making products from post-industrial waste using creative recycling methods.
NextLap is promoted by Valorpneu and the multinational recycler Genan, with
the support of the collaborative innovation consultancy Beta-i. Now, the projects follow
for development of proof of concept with the collaboration of partners and
Beta-i.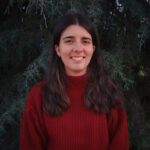 She could have studied Meteorology and Oceanography but ended up going for Communication. And that's fine because if they don't get their weather predictions right, she wasn't the one who would change that. She started by looking for sustainable ideas and projects for her university, and since then, she has never stopped (who stops, really?). She loves to watch series, but she watches few because she is demanding. You don't need much to convince her to embrace new, "greener" habits and challenges.
Sustainable Development Goals 🍃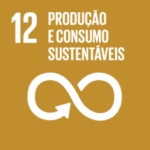 This article promotes an action that encourages the reduction of waste generation through prevention, reduction, recycling, and reuse.
➡️ To discover more businesses that are aligned with Sustainable Development Goal 12 "Sustainable Production and Consumption" click here.
➡️ For news, tips and interviews about this topic, click here
➡️ Want to know more about the 17 United Nations Sustainable Development Goals? Click here