The Oceans Treaty signed on Sunday will allow the conservation of 30 percent of the high seas by 2030.
The moment is historic. The United Nations has agreed to create a Treaty for Marine Biodiversity in Areas Beyond National Jurisdiction (BBNJ). After 36 hours of negotiations and almost twenty years of back and forth – the first meeting was held in 1994 – an agreement was reached that foresees the protection of 30% of the oceans by 2030, as well as the regulation of existing and emerging activities, such as fishing, mining, marine pollution, and deep-sea bioprospecting.
The goal is that commercial practices do not harm the long annual migrations of dolphins, whales, sea turtles, and fish.
"The ship has come ashore." This is how conference chair Rena Lee confirmed the consensus on the document at the United Nations headquarters.
António Guterres, Secretary-General of the United Nations, says that this treaty is essential for the achievement of the goals outlined by the 2030 Agenda for Sustainable Development and the Global Biodiversity Strategy (also known as the Kunming-Montreal Agreement), which calls for the protection of at least 30% of land, sea, coastal, and freshwater ecosystems by 2030.
The EU's role in accelerating ocean protection measures
Now that negotiations are complete, the agreement will enter into force as soon as 60 states have ratified it. The EU will work to ensure that this happens quickly and to help developing countries prepare for the implementation phase. To this end, the European Commission has committed 40 million euros as part of a global oceans program and invited members of the Coalition of High Ambition to do the same, as far as they are able.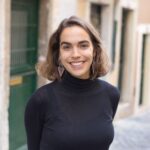 Marta Cerqueira is from Minho and vegetarian. Luckily, she lives in Lisbon, where there is more tofu than curd. She has been a journalist for over 15 years, the last of which writing about food and sustainability. Now, out of the newsroom, she continues to write whenever she can, be it in magazines, journals, post it, or on her Instagram page, which she uses to share a life that is divided between being a mom-person-foodie-traveler. Still, she created Peggada so she could write about what doesn't fit in a magazine, journal, post it or Instagram: a better world.
Sustainable Development Goals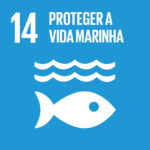 This article addresses an action that promotes the conservation and sustainable use of oceans, seas, and marine resources for sustainable development. This SDG aims to prevent and reduce marine pollution of all kinds, particularly from land-based activities.
To discover businesses that are actively working to contribute to this Sustainable Development Goal, click here.
To read news, interviews or tips related to this Goal, click here.
➡️ Want to know more about the 17 United Nations Sustainable Development Goals? Click here