The garbage collection challenge lasts nine days and involves 131 plogging actions across the country.
The Plogging Challenge Portugal is back between April 15 and 23 for its 3rd edition. For nine days, walks and runs are planned throughout the country (including the Autonomous Regions) that combine physical exercise and conviviality with environmental awareness.
In practice plogging consists of picking up trash along a walking or running path, requiring only a pair of gloves and a bag for the waste found.
The Plogging Santa Maria da Feira project, responsible for organizing the event, invited all Portuguese municipalities, environment-related associations and non-governmental organizations, companies, parish councils, schools, scouts and individuals to participate in the ecological initiative.
Plogging around the country
In all, 131 events are planned, 11 of which are the responsibility of the municipalities of Albergaria-a-Velha, Albufeira, Angra do Heroísmo, Azambuja, Câmara de Lobos, Machico, Matosinhos, Mealhada, Mondim de Basto, Óbidos, Portimão, and Sever do Vouga.
This year's edition can thus surpass the numbers of the 2022 edition, which had 37 events and mobilized 950 participants.
You can find the list of organizers here.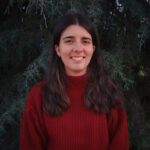 She could have studied Meteorology and Oceanography but ended up going for Communication. And that's fine because if they don't get their weather predictions right, she wasn't the one who would change that. She started by looking for sustainable ideas and projects for her university, and since then, she has never stopped (who stops, really?). She loves to watch series, but she watches few because she is demanding. You don't need much to convince her to embrace new, "greener" habits and challenges.
Sustainable Development Goals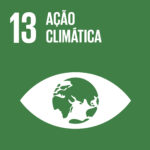 This article addresses an action that promotes the adoption of urgent measures to fight climate change and its impacts. SDG 13 also aims to improve education on climate change mitigation and impact reduction.
To discover businesses that are actively working to contribute to this Sustainable Development Goal, click here.
To read news, interviews or tips related to this Goal, click here.
➡️ Want to know more about the 17 United Nations Sustainable Development Goals? Click here