Vegan restaurants are on the rise around the world. Lisbon is in a good position, but let's find out the other cities in the ranking.
Lisbon is in the top 8 cities with the most vegan restaurants in the world. There's an
average of seven per 100,000 inhabitants. This conclusion was made by Caitlin Galer-Unti, creator of the blog The Vegan World and author of the guide "The Essential Vegan Travel Guide", and the platform HappyCow, a website, and application that assembles all the vegetarian and vegan restaurants in the world.
Lisbon has come a long way, but we still must look at the ones at the top of the list and learn from them. Chiang Mai, Thailand, and Ubud, Indonesia, are examples to follow, with 30 and 19 restaurants per 100,000 inhabitants, respectively.
Another city that stands out is Phuket, also in Thailand, with 13.
The other cities on the list are Tel Aviv, in Israel, Portland, in the United States, Lisbon, Brighton, in the United Kingdom, and Salt Lake City, also in the United States, which range from 8 to 5 vegan restaurants per 100,000 inhabitants.
The article mentioned on the instagram page @get.plant.ed also highlights that cities well known
for a vast demand for vegan food, such as New York and Los Angeles, have fallen their positions, and have already been overtaken by Portland and Salt Lake.
This shows the increase of the demand for this type of food in several places, outside these head cities.
According to the article, despite all the difficulties of the catering sector,
almost all the cities on the list have increased their offer in terms of number of restaurants.
Summing up, it's easier for a vegan to travel and eat out around the world keeping the good diet habits, which is good news to this new year start.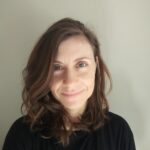 Liliana is from Lisbon with roots in Lamego and wherever she goes. She always had a greater love for Nature, and that's why she considers it's so important to preserve it. That's where her urgency for sustainability comes from. She is willing to share everything she's learned over the years with as many people as possible.