Food has infinite possibilities and it is only a matter of crossing the imagination with some skill so that we use it as a whole. So if we talk about bananas, get ready: there's a whole yellow world to find out.
We tested, researched, cooked, and watched plants grow. We gathered here four options so that you can give use to banana peels. Best? We also offer two extra recipes and one of them has a magic word: ca-ke
1. Cooking
Here the options are endless After washing well and cutting the tips, the banana peels serve as raw material for sweet and savory. If you doubt it, follow these two recipes. We'll talk later.
Sautéed banana peel
Ingredients:
Peels of 4 bananas
Onion
Garlic
Olive oil
Tomato
Carrot
Smoked chili and saffron will warm your soul
Method
Peel the bananas, eat the bananas, store the peels. The peels can be boiled in hot water to remove impurities, but it's enough if you wash them.
After washing, scrape the inner part of the peel, to have only the skin. You can keep the peel as it is, but count on a more "banana" flavor at the end. Cut the peels as cubes or strips and set them aside.
Meanwhile cut the onion and garlic and sauté in the olive oil. Add the sliced tomatoes and carrots cubes.
Add the banana peels and season with salt and the spices you like the most. A tip: smoked chili is amazing.
(recipe tested and approved by peggada team)
Banana cake with peel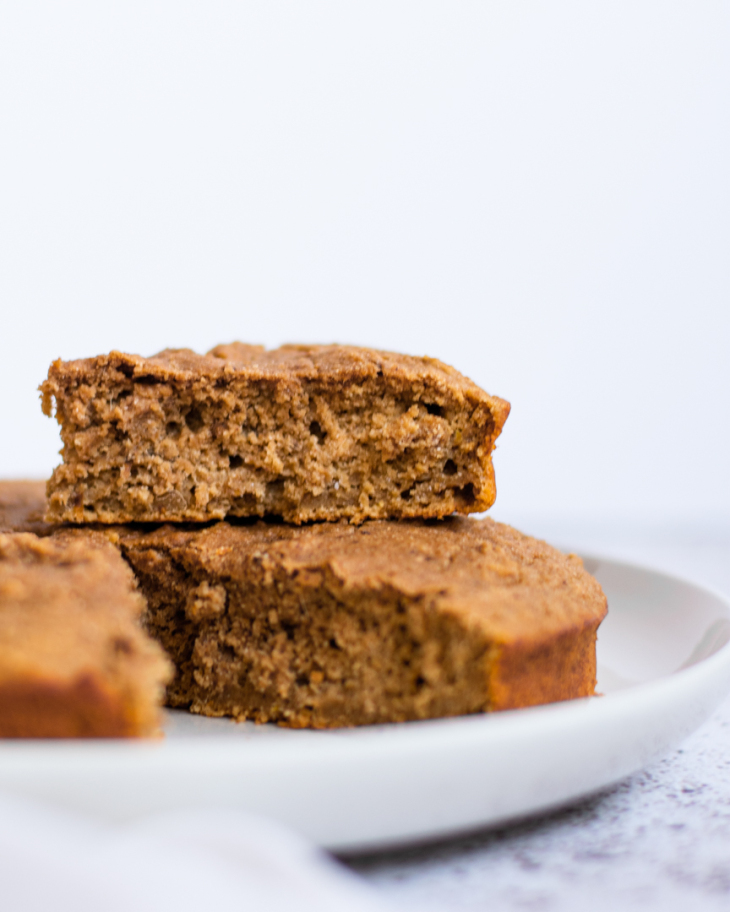 Ingredients:
2 ripe Madeira bananas
1 cup + 1 tablespoon soy drink
2 tablespoons olive oil
1 tablespoon cider vinegar
1 + 1/2 cup oatmeal
1/3 cup coconut flour
1/3 cup coconut sugar
1 tablespoon baking powder
1/2 tablespoon cinnamon
Method
Preheat the oven to 175ºC;
Mix the cider vinegar with the soy drink and let it stand while mixing the flours with the sugar, yeast and cinnamon in a large bowl, apart;
Grind the bananas (peel included) with the olive oil and the already thick soy drink and then drip on the dry ingredients;
Mix everything and place the dough in a small round shape, greased with olive oil;
Use for 20 to 25 minutes, remove, and allow to cool before unforming.
(Laranja-Lima recipe)
2. Composting plants
Bananas are rich in potassium and it's not just our muscles that find that interesting.
As it enriches the soil and enhances growth, the plants will thank you. The plants and the planet – you don't even need to use chemicals to see a Monstera grow in your room.
To make this compost, follow these 5 simple steps:
Boil the banana peels for 10 minutes (3 peels for half a liter of water)
Remove from heat, allow it to cool.
Sing and transfer to a watering can
Add half a liter more water
Water the plants with this magic potion once a month
3. Making tea
It's as simple as putting banana peels in water and boiling. Then just squeet the liquid and drink —a touch of cinnamon or honey is perfect marriage.
Bananas are naturally rich in potassium and magnesium, which are nothing more than natural muscle relaxers. In addition, they are full of antioxidants like tryptophan which, after converting into 5-HTP in the body, is used to produce serotonin and melatonin, two good sleep-inducing hormones.
4. Prevent wrinkles and acne
You're never going to throw the banana peels away again after you read this. But the truth is, you don't have to spend money on expensive creams that promise miracles.
This fruit is powerful and rich in all that is good: antioxidants prevent wrinkles and vitamins E and C, plus magnesium and potassium, soothe the skin, thus helping to fight the signs of acne.
How? Just take the banana peels and rub the inner area of the peel in the affected area for a few seconds. Leave to act for a few minutes, wash and repeat the procedure frequently.


? Photo of Eiliv-Sonas Aceron in Unsplash